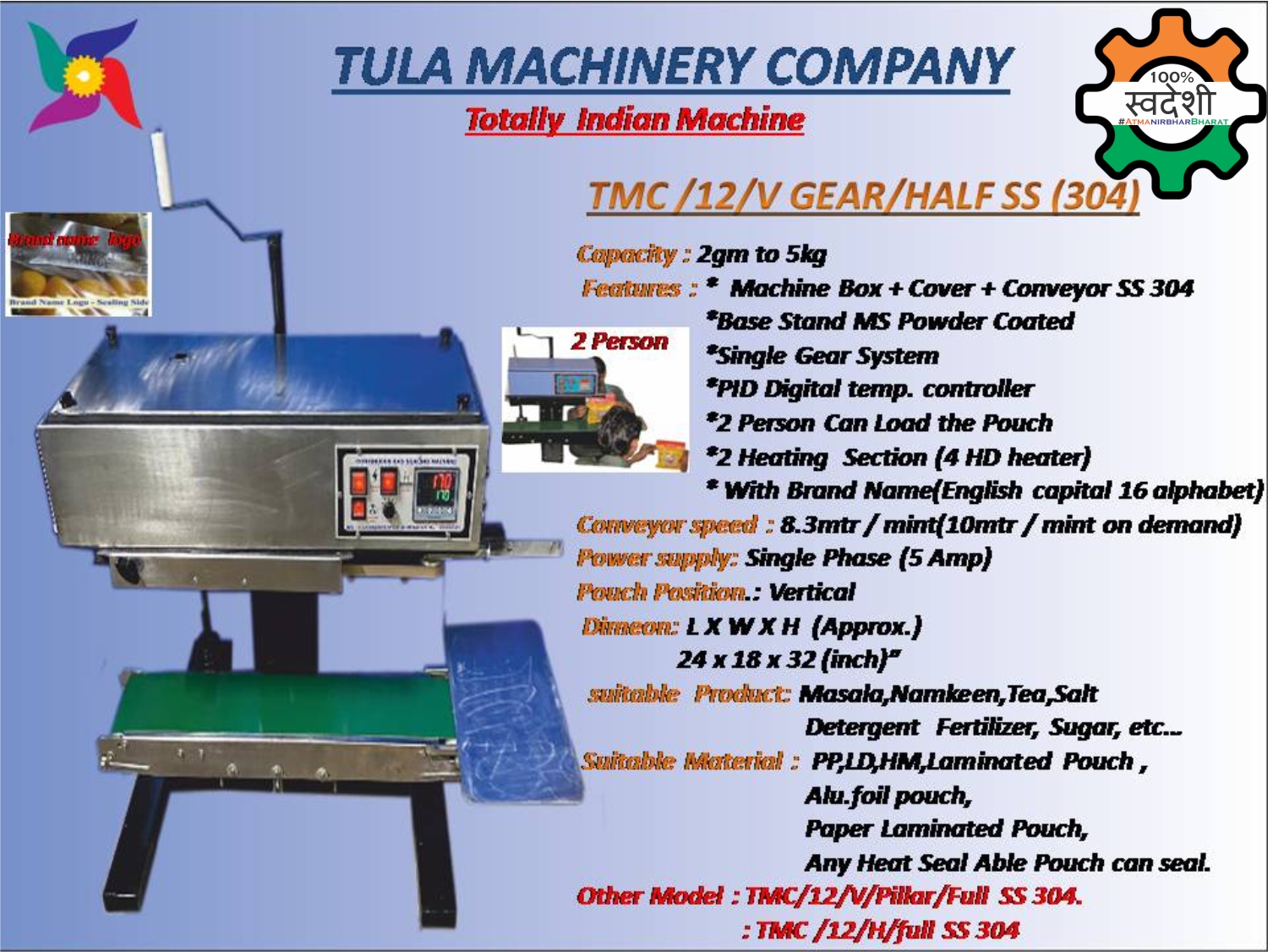 Atta Packing Machine – Quality Machine at Affordable Rates!
Tula Machinery Company is specialized in the production and supply of atta bag sealing machine. High quality and cheap rate mark all our machinery. Atta is an essential commodity in any Indian household kitchen. Typically, every Indian home makes roti, paratha, bread, poori and many more items using atta. Marketing of atta has reached its zenith now. Our atta packing machine is highly demanded in all parts of our country. We have supplied lakhs of packing machine in India and around the world. We blend the latest technologies with the best techniques to build quality machines. The atta pouch packing machine we supply is fully automatic and needs less energy to run. Our products are known for their durability and can work under any condition for long hours.
The Best Atta Packing Machine
We supply the best 5 kg atta packing machine in India. Our automatic weighing and packing machines reduce the manpower required for the packing and supply of wheat flour, maida, rice flour and other similar products. All our customers have unanimously agreed that our 10kg atta bag packing machine is a valuable product that is essential for every manufacturer and supplier of atta in our country. Our atta bag sealing machine helps you reduce the production costs and enable you to sell your products at a cheaper rate than your competitors. We can custom make packing machines required for your industry. Please contact us now to know more about our atta packing machine and order now.
Ideal atta or flour packing, rice packing, dal packing, seeds packing, Isabgul packing, Fertilizer packing, etc